Posts Tagged 'music'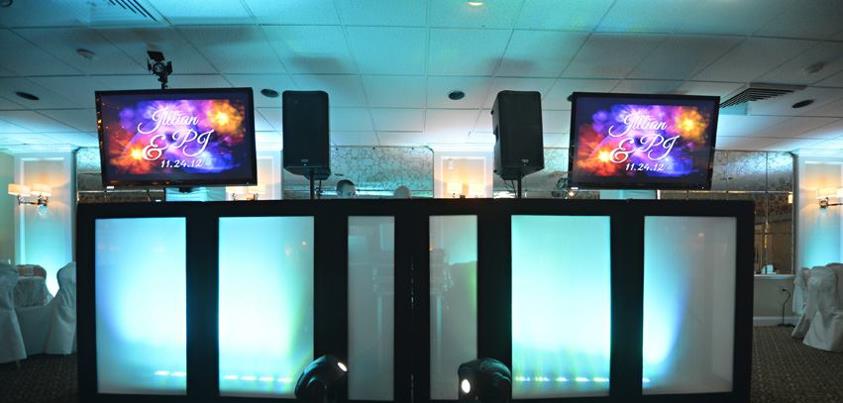 If you are getting ready to set up your meeting with your entertainer, ultimately, you are going to be thinking about the music that you want played at your wedding. Are you going to go with a club vibe, full of dance hits and club classics? Will you be more traditional and request a lot of wedding standards for your request list? Somewhere in between? Here's a few suggestions to hopefully guide you in the right direction, musically.
1. What is the age range of the guests who will most likely participate on the dance floor throughout the night?
This question is important because if you want to get the most out of your crowd, you need to be in tune with generational style changes. The baby boomer generation will most likely want to dance to some Disco, Funk and 80's Pop and Rock.
The Golden Oldies generation will usually respond to Motown, classic standards like Frank Sinatra and Bobby Darin and Dion. The younger 15-30 age group will most often want to dance to Top 40 and some 90's. Knowing the different age groups at your wedding and choosing music accordingly, will ultimately lead to a packed dance floor filled with memories and laughter. If you stick to one or two genres of music exclusively… you might find that a large percentage of the party socializes from their seats or around the bar, instead of the dance floor.
2. How many choreographed "line dances" will you want on your big day?
Songs like the Electric Slide, Cupid Shuffle, The Wobble and the Cha Cha Slide can motivate guests to participate. They also can frustrate guests who either don't enjoy this kind of choreographed dance… or are tired of it.
Understanding how many of these songs to request at your wedding is important. For some, you will put these songs on your "Do Not Play" list. Others will specify a few to play. Whatever you choose, understand how it will play to your crowd, as well as for yourselves. If you can't stand them, don't play them!
3. Are you willing to be flexible with your own musical tastes and interests to allow for the flow of the night to determine the way things go?
If the answer is "yes", you now leave the entertainer a lot of leeway to read the crowd and react to what is working… as well as to understand what isn't and move away from that. This is where your choice in entertainer is very important to the overall style of party you will have. As long as the DJ is understanding your vision and wants to provide exactly what you are asking of him/her, you will have a very successful event. In the same sense, if you are willing to be flexible and adaptable with your music choices based on what is working, you will contribute immensely to that event's success.
4. What is the overall "tone" you are looking to achieve during the party?
Do you want the party to be as traditional as possible, with many breaks in the action and plenty of time to sit down and socialize while you eat? Are you looking for a dance party that infuses just enough tradition and format as you need, without having to ask the guests to sit down multiple times? Whichever you choose, have a clear goal in mind and we'll work together with you to achieve that goal. In the 18 years I have been entertaining for my clients… I have seen many ways for a party to unfold. Some start out more mild mannered, laid back and social. Others start out with a BANG! and get the crowd going immediately. Then, there are cocktail receptions which don't have as much structure and format and allow for more of an "anything goes" approach to the music and dancing. There are no wrong answers here. There's a vision in your head and we'd like to make sure that vision becomes reality.
---
By the end of the night you want your guests smiling from ear to ear and talking about the great time they just experienced. However you choose to provide that atmosphere, we'll be right along side to help walk you through it, lay the foundation for the party and then watch the memories create themselves. We never aim to be the focal point of the party. Instead, we hope to be remembered for creating the perfect atmosphere of fun and excitement, complete with the right songs at the right times and by facilitating all of the dance moments you'll remember most. If you want someone motivating, exciting and music savvy without all of the "me first" and personal agenda that sometimes comes along with that… we are confident that you'll make a great decision by choosing Essential Sounds Entertainment for your affair. You won't see us constantly talking on the mic about who we are, what we're doing and how people can get a hold of us. The night will speak for itself. If you have a great time, tell your friends and family. A call from one of them when it comes time for their special day will be all the recognition we require and could hope to achieve.
---
At some point throughout the wedding music planning process, the question "What are we going to introduce our parents, bridal party and ourselves to?" will come up.  Anyone who tells you that every set of introductions should be similar in feel and excitement, clearly is not customizing anything to your best interest.  Some Bride and Grooms are outgoing, loud and proud, excited and full of life.  Others are more reserved, laid back, quiet and aren't overly interested in the spotlight.  To ensure that your introductions reflect the type of person YOU are, customizing your intro music is the most important part of the process.
For the Bride and Groom who love a good, loud, exciting atmosphere, we suggest that you pick out songs that not only represent who you are, but also motivate your parents, bridesmaids and groomsmen, as well as your crowd, to participate.  The best introductions are the ones that captivate a crowd.  For this Bride and Groom, we recommend a few songs that will allow everyone to "let loose" so to speak. Your parents might walk in to something that reminds them of their childhood, or at least to some days when they were singing and dancing and having a great time.  The Bridal Party will most likely want to come out to music that allows for them to dance into the room, clapping their hands and smiling while they are being introduced.  The Bride and Groom entrance would most likely be a song that captures the attention of the crowd, allows them to get involved by clapping and getting excited and makes the Bride and Groom anticipate being introduced.
In the instances where the Bride and Groom are more laid back and don't want the spotlight to be affixed squarely to them, more creativity is used to pick out music that represents them, without being over the top and intense.  Picking out songs that can still build some energy, without going overboard are most appropriate. Introductions for this couple should be more on the tame side, meaning, the MC should not be trying to get everyone worked up into such a frenzy as they would if the Bride and Groom were attention craving people.  Understanding which side of the coin you fall on, is important in planning out the best introductions you can for your big day.
For today, I will suggest some songs that can create energy in the room,  just to get your mind thinking creatively about music.  There are literally thousands of choices for each one of these special moments, but I will provide a small list of suggestions to help get you started:
Parents Introductions
Bruce Springsteen – Waitin' on a Sunny Day
Dave Matthews Band – Two Step
Santana – Oye Como Va or Smooth
Van Morrison – Bright Side of the Road
The Verve – Bittersweet Symphony
U2 – City of Blinding Lights
Coldplay – Viva La Vida or Strawberry Swing
Jason Mraz – I Melt With You
Barry White – Love's Theme
Average White Band – Pick Up the Pieces
Bridal Party Introductions
Pitbull/Ne-Yo – Give Me Everything (Tonight)
Rihanna & Calvin Harris – We Found Love
Usher – More
Muse – Uprising
Guns N' Roses – Paradise City
Black Eyed Peas – I Gotta Feeling
Elvis Costello – Pump it Up
Kid Rock – All Summer Long
UB40 – Every Breath You Take
Kanye West – Stronger
Bride & Groom Introduction
Usher – OMG
Edward Sharpe & the Magnetic Zeroes – Home
Korn – Blind
Ozzy Osbourne – Crazy Train
Jay Z & Alicia Keys – NY State of Mind
Avicii – Levels (Flo Rida – Good Feeling')
Chris Brown – Yeah 3x's
Bruce Springsteen – Glory Days
LMFAO – Party Rock Anthem
U2 – Beautiful Day
Hopefully this list will be a jumping off point where you can start to get creative with your introductions.  If you choose the right music to set the atmosphere you are looking for, your introductions will be awesome!!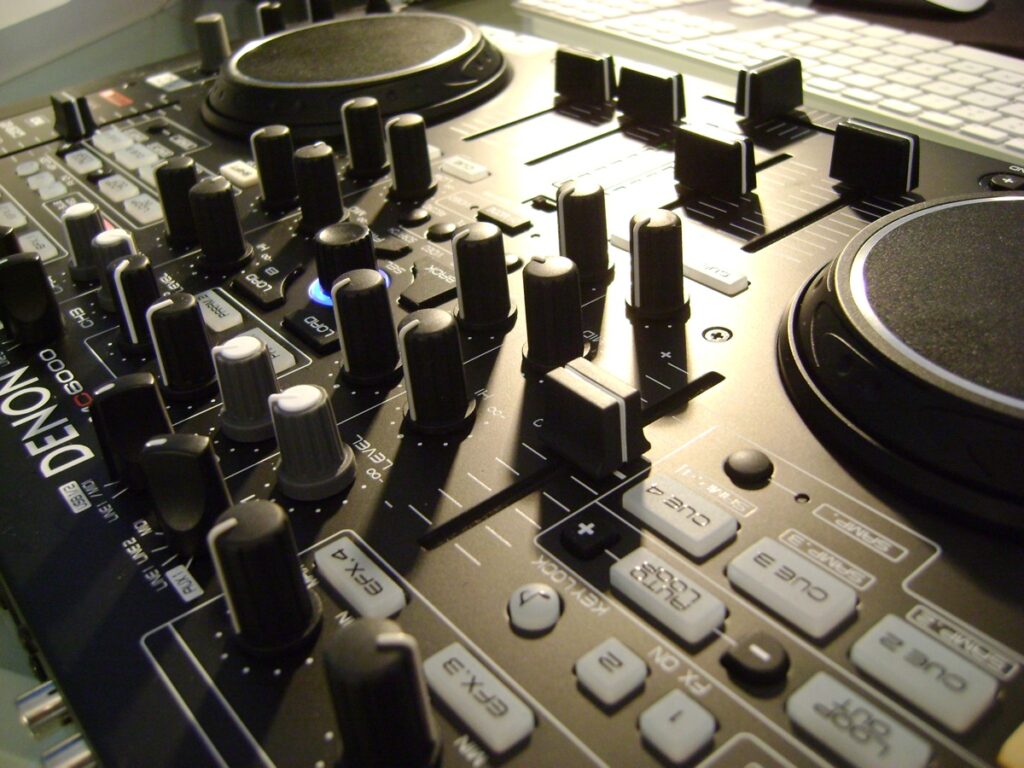 As I conducted our weekly training last night at Essential Sounds Entertainment's office I decided that we should give some focus to beat-mixing.  I didn't want to go into great detail on the who, what, where, when and how but I did want to show the guys how important a good "flow" is for a successful party.  Beat mixing is about keeping people on the dance floor.  It's not meant to turn the focus on the DJ and what he's doing.  I don't try to make it "about me".  I enjoy the art of beat mixing in the fact that it allows for a really smooth transition from one song to another… it sounds pleasing to the ear and it causes people to stick around on the dance floor for much longer.  If a dance set is riddled with breaks, drops in beat, flat parts in songs that aren't filled with a beat… it creates a feeling of the "unknown" on the dance floor.  The guests usually don't know if they will enjoy the next song that is getting ready to come on, if they will be able to consistently dance to them, one after another and ultimately it leads to a choppy, disoriented dance floor.
With that in mind, I gave my Technical Assistants a crash course on Beat Mixing 101.  We will continue with this training and expound on why it's so important, in future meetings.  One focus I wanted to instill last night was to "feel" the songs.
 I want them to understand why I choose to bring another song in when I do, how I go about finding where the beats match best and continue with the overall flow on the dance floor.  When you successfully do this… song after song, you start to create some confidence in the dance floor participants. It might be subconscious, (I am a big believer in the subconscious thought process) but you essentially will start to see people sticking around the dance floor longer because they have confidence in what you are going to play next and the ability for it to continue the flow they are already enjoying.  We practiced last night.  We will practice more. They will keep practicing at home.  It's not a concept which is taught overnight… but it does breed excitement.  Those guys leaving training last night were more pumped up than I had ever seen them coming out the doors of the office.  They ended the night with a really nice beat mix and walked out very excited for what is to come next time.
That is what this job is all about.  Instilling excitement in people.  Giving them something to smile about.  We provide that to our guests but in a similar sense, you all provide that to us.  Without your excitement, passion and love for the music, our job would be far less fulfilling.  We live to make you happy.  We strive to give you that experience that is going to make you say "wow!  That was FUN!!!"  I also walked out of the office with a sense of accomplishment last night. I succeeded in once again providing a platform for these guys to enjoy what they do, crave the continued learning process that it requires and understand that with each personal effort applied, you gain a fuller sense of satisfaction when you successfully nail a beat mix at a wedding.  It's an exciting time right now and my guys are making me very proud.  They really do want to learn and it comes across in training.  This makes me that much more ambitious for them, wanting to show them everything in my tool kit so to speak.  I have honed this craft for 14 years and I am still learning.  I go to DJ seminars, Expo events and lectures to try to get better.  These guys are looking at me in that similar fashion and I take great pride in being able to divulge all the knowledge I have accumulated throughout my years.  Without learning, we stop growing.  It's a great feeling to know my employees are as ambitious to learn I am to teach them.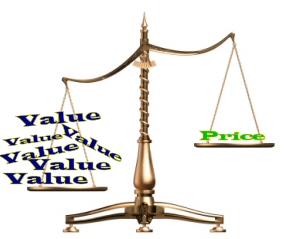 The price of a DJ is often the #1 focus of many brides and grooms when thinking about who to select for their entertainment. Let's face it, in this economy, price is usually a very important factor in the decision to buy anything. When it comes to entertainment, I often focus on value vs. price. Why are some DJs so much more money than others? Why are some DJs so incredibly cheap? What do they offer that is not offered somewhere else?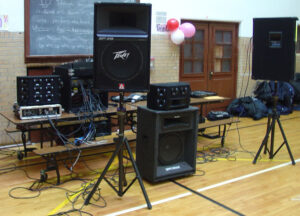 The most important aspect to making a decision based on finances is, to me, value vs. price. If a DJ company is offering an extremely low flat fee for weddings and as you price around you see that most of the other companies are within a much higher range, take a moment to think about what that cheaply priced company is offering. Are they offering an entertainer with a wealth of knowledge and experience in the industry? Are they offering someone responsible, reliable and consistent? Do they offer the same services, the same quality equipment and the same enhancements? Is cocktail hour included? Lighting? Do they take pride in what their DJ set up looks like?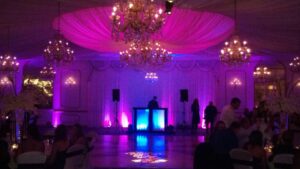 This is why simply stating that their DJs cost a flat fee doesn't tell the whole story. Or.. it does. It could be that they simply can't offer the experience, knowledge and quality of the other companies so they come in at the cheapest price. When you call 5 entertainment companies, chances are you will get a variance in cost and services provided. Simply matching prices doesn't measure apples to apples. One DJ company might offer a 4 Hour entertainment package that doesn't include ceremony or cocktail hour. They might charge for each of these individual services and once they quote that low price, you tack on the services you are looking for and the price becomes strikingly familiar again.
Value vs. Price: I bring this up again because if I asked you "what does your DJ cost", you will have a clear and concise answer for me. If I was to ask you "what was the value of the price you paid for what the DJ provided to you throughout your planning process and on the day of your wedding" I would get a much more thought out response. I am not suggesting that because a DJ charges more, he cares more or has more of a vested interest in the overall success of your event, but I am saying the ones who don't come in "the cheapest" usually are more experienced, more prepared, have much higher quality equipment and offer a product that the cheaper DJ can't match. In the industry there are many seminars and workshops that provide guidance and thought into the pricing structure of a company. "What are you worth?" is a question that is often asked. We all want to believe we are "worth" a lot of money. The fact is, we are worth what we are confident enough charging, while meeting and often exceeding the Bride and Groom's expectations of what a DJ is supposed to provide. If you feel you are worth a certain price and you are able to convey to the Bride and Groom why that is, then you are "worth" the price you charge.
There is a lot of thought that goes into our pricing structure. We do not offer simple flat rate pricing for this reason. Everything we do is focused on a personal, customized approach and if we were to offer flat fees for our services without finding out what YOU the Bride and Groom are looking for, we would be offering something exactly the opposite of personal. Customizing a package to fit your specific needs is important. Learning about you, from the moment you make contact with us is what provides a clear and comfortable path to the wedding day. Finding out what you want and more importantly what you don't want is vital in the overall success of your entertainment. If I don't take the time to listen, how will I know what I would actually be willing to do that event for?
The price that you pay is simply a number. The value you receive is much less tangible but in my opinion, far more important. At the end of the day if you feel your value far exceeded the price that you paid, then you paid the right price for your entertainment. If you ever feel that you are not getting the customer service you expect, the personal and customized experience you are hoping for, then the price you are paying fails to matter. Think about the price of a DJ as value, rather than a dollar sign and I can promise you that you will make the right decision when choosing entertainment for your big day.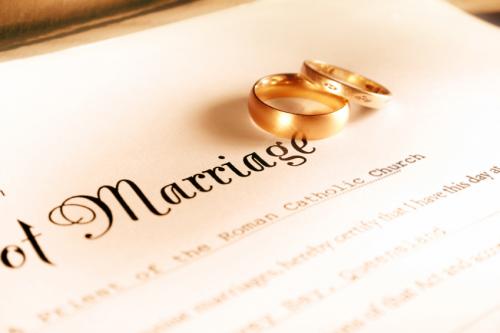 Someone asked me a few weeks back if I would give some direction on how to go about Parent's Dances where the Bride or Groom's parent(s) are divorced.  This is certainly a subject that requires some tact, when going about the music planning aspect of how to provide comfort, respect and kindness.  It's the year 2011, just about 2012.  The fact is, not every marriage lasts.  In saying that, the way in which your DJ should approach parent's dances is individual to each set of parents.
The first thing I ask, when I know the Bride's parents are divorced, is: "Would you like to dance with both your father and your step-father" (if her mother is re-married).  Allowing the Bride to feel at ease with this process is the most important thing.  As the DJ, I could play two separate songs, one for her father and one for her step-father, if she would like.  I could play one song and halfway through, invite her step-father out to dance the second half with the Bride.  If she would rather not dance with either one of them, as to not make one feel less special than the other, that is a perfectly fine option as well.  I try to suggest that this is her day, and in the end the choice that she makes needs to be comfortable and pleasing to her.  Sometimes a Bride is closer with her step-father than she is with her biological father and would certainly wish to call him out and dance only with him.  Again, this is her choice.  A cardinal sin in this planning process is to say "This is how it should be done".  There is no right way and wrong way to approach this special dance.
When a Groom has a similar situation, where his mother and father are separated and his father is remarried, most often, but not always, the Groom wishes to dance with his biological mother.  Again, approach it the same way you would with the Bride, but more often than not the Groom will make a decision to please his mother, and often include his step-mother as well.
The best advice that I can give is, don't approach it as a subject that is difficult to talk about or out of the ordinary. Being in the industry for as many years as I and other DJs have, we have seen many different variations of how it can be handled, but I still want the decision to come from the client.  When possible, try to take everyone's feelings into consideration and work to come up with a solution that feels right for the Bride, the Groom and their families.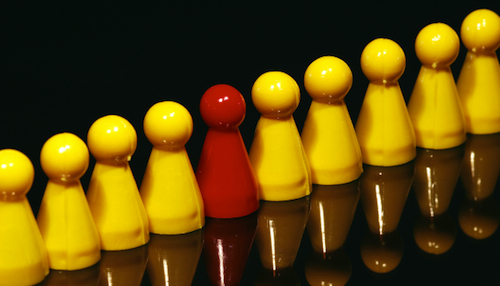 This is a loaded question, but it's another one that I get often.  What are the bullet points that go into picking a good DJ, especially for MY event?  In all of my posts, you will see a running theme. Personalization. Customization. These are two words that I choose to build my business around.  There is a slogan in the business industry now:  "The Power of Personalization".   It couldn't be more true in our field.  Personalizing the experience makes your clients feel at home.  Comfortable, at ease, willing to entertain new ideas and suggestions.  Right off the bat, if a DJ tells you "I know best, so I'll pick out the music for your wedding", in my opinion, you should cross him/her off of your list.  The fact is, we all have experience, some more than others, but I can promise you that I have never DJ'ed YOUR wedding before.  I know what will motivate most crowds. I will offer my input and expertise the best that I can for you.  What I will not do, is tell you that your input doesn't matter, that I am the "Pro" and therefore you should just allow me to "do my thing".  If the client suggests that I do what I think works best, I'm all for it, because they chose that route. I didn't force it on them.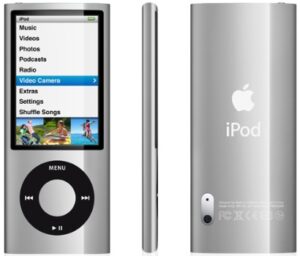 When I sit down with Brides and Grooms, the first thing I ask them is "If you are cruising in your car… whether it would be to the radio or to a CD/iPod, etc… what do you choose to listen to? What is your go-to playlist or band?"  The response is often "Well, I know this band won't be wedding appropriate, but…."  and that's usually where I stop them.  I'm not even worried about the wedding at this point.  I want to know what gets YOU going.  What gets you excited, passionate, happy.  This, to me is so important.  I connect with music.  Just last night, a song came on the radio as I was coming home and I said to my girlfriend, "This song gives me goosebumps.  I couldn't tell you specifically why, but it does.  The lyrics, the passion in the words and the melody… it just makes me feel good".  That is what I want to know, when I ask that question.  Sometimes, I will find out that music doesn't specifically touch them on that level like it does with me.  That's completely fine too.  At least I am learning about who my clients are.  I am delving deeper into their likes/dislikes and interests than I would if I just listed off some styles of music and asked "Do you like this one? How about this one?"  Passion comes through in many ways, and one of them is with music.   The more passionate you can make your clients feel about their music, their day and ultimately, the DJ they picked, the stronger your relationship with them becomes.
I personally feel that many of the Bride and Grooms I DJ for, become my friends.  I keep in contact with many of them, checking in regularly to see how they are, thanking them again for the confidence they had in me to give me the honor of entertaining for them on such a big day in their lives.  Some people do this as a "job".  I entertain because it's something that makes me feel good.  It is my passion in life.  I get such a sense of satisfaction when I receive emails, letters, reviews and phone calls from happy clients.  Not simply because they felt the need to tell me, but more specifically, the things they say.  When they point out that entertainment was a worry for them, picking a DJ was a concern, and that they wondered if they would ever find the DJ that would truly listen to them, I smile.  Simply because I know that is the reason I am in this business.  To listen. To take notice of things.  To remember small comments they might make and use that to enhance the overall experience.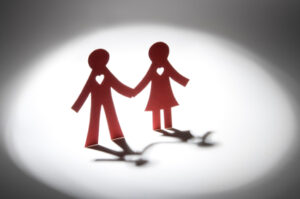 If the DJ doesn't feel that he/she is there for YOU, and instead is trying to make the experience about themselves, it's probably not the DJ you want.  Never hire a "Me-First" entertainer, in my opinion.  Your wedding day is such a personal, intimate experience with your closest friends and family… why would you ever want an entertainer who was going to turn the spotlight and fixate it squarely on themselves?  Generally speaking, I make mention of my company name 2 times throughout a wedding reception. Once during introductions, to make people aware of who I am and where I am from.  Once more at the end of the night, to wrap up the evening and thank everyone for coming.  I mention the Bride and Groom's name at least 5 times that number.  Personalizing the experience is what sets apart the generic from the custom.  If I ever feel generic, I need to change something.  If I ever lose sight of the fact that I am here for YOU, I need to get out of the business. Ultimately, if you are happy with your experience on that day… I will reap the benefits of referrals, reviews and praise.  I don't need to seek it. To me, that is how you find a legitimate DJ and separate them from the run of the mill.  Anyone can play music, simply by hitting buttons.  It takes more dedication to make sure the entire event is a reflection of you, the Bride and Groom.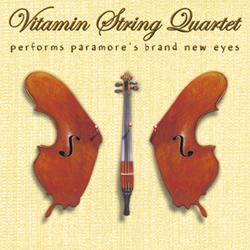 This is a question that I often hear from Brides and Grooms.  It used to be very typical to hear "Canon in D" by Pachabel for the bridal party processional, "Here Comes the Bride" by Wagner for the Bridal March and then something like the "Trumpet Voluntary" for the recessional.  People get the idea that when it comes to ceremony, traditional is the only way to go.  They might not be all that thrilled about it… but it seems like they are at a loss for what else would be acceptable, pleasing and enjoyable.
One recommendation that I have is to check out the Vitamin String Quartet.  This is an ensemble that will remake classic rock, current rock, alternative and pop songs… in classical format.  They will take a song such as "Stairway to Heaven" by Led Zeppelin, "Enter Sandman" by Metallica, "Vida la Vida" by Coldplay etc, and then reproduce the song in classical style.  This way, you get to choose songs that represent who you are, what you enjoy and allow the ceremony to take on more of a customized feel instead of going through the motions without any real interest or excitement about what music is representing you.
If you have guests that are sticklers for tradition, this will allow them still be under the assumption that the music is classical and therefore, traditional.  Only guests with a keen sense of music will be able to pick out what songs are being remade and they will have fun doing a little guessing game each time a new song comes on.  Often I will play Vitamin String Quartet music for prelude as people are making their way into the ceremony room, to their seats and waiting for the ceremony to begin.  More than once I have seen people talking back and forth about the songs, trying to guess who the artist and song is and enjoying the style that the Vitamin String Quartet is able to reproduce the song in.  They do a really cool job of accurately reproducing the beat, the key and the lead singer's voice within their instruments.  Here are some examples of my favorites:
Death Cab for Cutie – "Soul Meets Body"
Radiohead – "Karma Police"
Guns N' Roses – "November Rain"
Muse – "Starlight"
Linkin Park – "In the End"
Plain White T's – "Hey There, Delilah"
Jason Mraz – "I'm Yours"
The Killers – "Mr. Brightside"
There are literally thousands more but I will stop here.  If you are looking for a way to show your own personal style within the confines of your ceremony, without sending people for a total loop and playing Slayer or Megadeth before you say "I Do…" this is the way to go.
I hope you guys enjoy this information and take some time to check out everything that the Vitamin String Quartet has to offer.