Who is
Essential Sounds

Entertainment?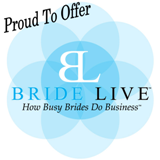 Essential Sounds Entertainment is designed to be the complete music planning and entertainment experience. We take immense pride in facilitating an experience that is not only informative, but FUN! We are a group of talented, professional NJ wedding DJ entertainers who have been entertaining crowds and events for many years. Founded by P.J. Windle, a 14 year veteran in the wedding industry, the company was formed with the idea that more focus needed to be paid to the details of wedding event planning. Learning about the Bride and Groom, becoming their friend, someone to rely on and put their trust in were building blocks to the success of Essential Sounds Entertainment.
We want to be there for you throughout the process. Not just for the Big Day… but for the entire experience.  We understand that your day is unique and never try to assume we know best, what will work at YOUR wedding reception or event.  This is why we make sure you meet with your entertainer and speak in-depth about your likes and dislikes, interests and your vision.  The only way to ensure happiness on your big day is to understand what it takes to provide entertainment in the exact way YOU want.  If you are looking for the most customized, personal music planning experience you'll ever have, Essential Sounds Entertainment should be your DJ choice.
The most rewarding part of what we do, is the feedback we receive from our clients.   To see the smiles on your faces, the joy you feel when you are on the dance floor, the happiness throughout the night… that is what makes it all feel right.  If you would like to read more about how our clients feel, check out our reviews on wedding wire!

Recent Posts
When is the Best Time for Parents Dances? || Read More
October 19, 2011
How can I make my ceremony a bit less traditional? || Read More
September 15, 2011
A Little Introduction || Read More
August 25, 2011
Read our REVIEWS!
Request Information
Services
We provide exciting professional entertainment, enhanced lighting fixtures, LED TV video production, photo montage creation, projection screens, GoBo lighting and much much more! Essential Sounds Entertainment provides some of the most custom, personalized services you will ever find. We take pride in our work and we want you to get exactly what you deserve!
Clients
Our clients are a diverse group of couples, families, corporations and individuals who are the fabric of what we do. Every event is unique, and so are our clients! With over 20 years combined experience, our staff has worked with some of the best people in New Jersey, New York and Pennsylvania. Which is why being a part of your special event is an honor for us, and not something we take lightly.
Meet your Emcee
Here at Essential Sounds Entertainment we want you to be comfortable from the beginning of the booking process until after your honeymoon! We ensure this by urging you to book an appointment with the entertainer of your choice so you can start off on the right foot. Learn about who they are while they get to know who you are and what you picture for your big day.
Faq
Do you entertain the same way at every event?
The short answer to this question is No.  To elaborate, we try to be in tune with exactly what you are looking for, so for one event, more interaction might be needed while another event requires far less physical interaction.  We are always enthusiastic, exciting and willing to do what is asked... but we understand that different levels of participation is required at each event.  You tell us how much you want... and we make sure the entertainer provides that level of participation without being over the top.
How much does an entertainer cost for my day?
There are quite a few factors that are going to affect the ultimate cost of entertainment. These factors include date, location, times, optional items such as lighting, LED TV's, photo montage package etc.  Our packages are custom priced to fit the unique ideas of your day.  We don't do standard pricing for this reason.  Each party is unique and therefore the package put together for your day should be unique to your needs as well.
Why is it important to book an entertainer with experience?
Experience allows for an overall confidence in your entertainer's skills and ability to give suggestions that consider the many aspects that go into music planning.  Simply having experience is not enough though.  Your entertainer should be personable, respectful and ultimately willing to give you exactly what you are looking for, as long as it's both do-able and reasonable.  Along with this concept should be a developed sense of "what works".  Knowing that the ultimate decision is yours, we find it's always helpful to give educated suggestions and be able to think of alternative ideas that would fit into your vision.