Posts Tagged 'bride'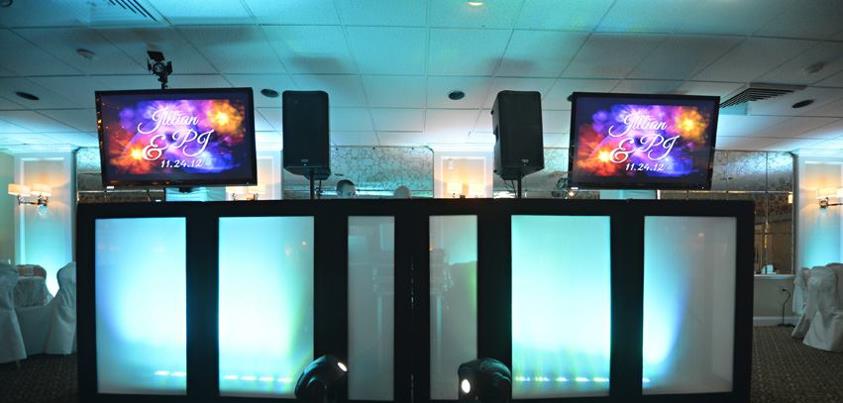 If you are getting ready to set up your meeting with your entertainer, ultimately, you are going to be thinking about the music that you want played at your wedding. Are you going to go with a club vibe, full of dance hits and club classics? Will you be more traditional and request a lot of wedding standards for your request list? Somewhere in between? Here's a few suggestions to hopefully guide you in the right direction, musically.
1. What is the age range of the guests who will most likely participate on the dance floor throughout the night?
This question is important because if you want to get the most out of your crowd, you need to be in tune with generational style changes. The baby boomer generation will most likely want to dance to some Disco, Funk and 80's Pop and Rock.
The Golden Oldies generation will usually respond to Motown, classic standards like Frank Sinatra and Bobby Darin and Dion. The younger 15-30 age group will most often want to dance to Top 40 and some 90's. Knowing the different age groups at your wedding and choosing music accordingly, will ultimately lead to a packed dance floor filled with memories and laughter. If you stick to one or two genres of music exclusively… you might find that a large percentage of the party socializes from their seats or around the bar, instead of the dance floor.
2. How many choreographed "line dances" will you want on your big day?
Songs like the Electric Slide, Cupid Shuffle, The Wobble and the Cha Cha Slide can motivate guests to participate. They also can frustrate guests who either don't enjoy this kind of choreographed dance… or are tired of it.
Understanding how many of these songs to request at your wedding is important. For some, you will put these songs on your "Do Not Play" list. Others will specify a few to play. Whatever you choose, understand how it will play to your crowd, as well as for yourselves. If you can't stand them, don't play them!
3. Are you willing to be flexible with your own musical tastes and interests to allow for the flow of the night to determine the way things go?
If the answer is "yes", you now leave the entertainer a lot of leeway to read the crowd and react to what is working… as well as to understand what isn't and move away from that. This is where your choice in entertainer is very important to the overall style of party you will have. As long as the DJ is understanding your vision and wants to provide exactly what you are asking of him/her, you will have a very successful event. In the same sense, if you are willing to be flexible and adaptable with your music choices based on what is working, you will contribute immensely to that event's success.
4. What is the overall "tone" you are looking to achieve during the party?
Do you want the party to be as traditional as possible, with many breaks in the action and plenty of time to sit down and socialize while you eat? Are you looking for a dance party that infuses just enough tradition and format as you need, without having to ask the guests to sit down multiple times? Whichever you choose, have a clear goal in mind and we'll work together with you to achieve that goal. In the 18 years I have been entertaining for my clients… I have seen many ways for a party to unfold. Some start out more mild mannered, laid back and social. Others start out with a BANG! and get the crowd going immediately. Then, there are cocktail receptions which don't have as much structure and format and allow for more of an "anything goes" approach to the music and dancing. There are no wrong answers here. There's a vision in your head and we'd like to make sure that vision becomes reality.
---
By the end of the night you want your guests smiling from ear to ear and talking about the great time they just experienced. However you choose to provide that atmosphere, we'll be right along side to help walk you through it, lay the foundation for the party and then watch the memories create themselves. We never aim to be the focal point of the party. Instead, we hope to be remembered for creating the perfect atmosphere of fun and excitement, complete with the right songs at the right times and by facilitating all of the dance moments you'll remember most. If you want someone motivating, exciting and music savvy without all of the "me first" and personal agenda that sometimes comes along with that… we are confident that you'll make a great decision by choosing Essential Sounds Entertainment for your affair. You won't see us constantly talking on the mic about who we are, what we're doing and how people can get a hold of us. The night will speak for itself. If you have a great time, tell your friends and family. A call from one of them when it comes time for their special day will be all the recognition we require and could hope to achieve.
---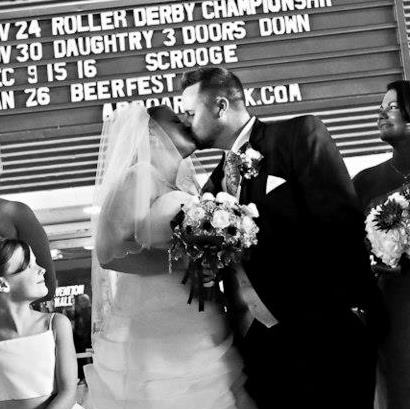 Every morning since Monday, I have opened my eyes around 5-6am to find the sun is still down below the horizon and the moon is visible.  I am still on an east coast time schedule to some degree… but it's really beneficial.  We are able to wake up, have coffee and some breakfast and go out on our balcony to watch the beautiful sunrise over the mountains in the distance along the horizon.
Now in Maui, where Jillian and I will be for most of the trip… we're getting into a pretty great routine.  We started in Honolulu for 2 days, but the hustle and bustle there pales in comparison to the serene, relaxing nature here.  Wide open roads and spacious fields allow you to really take in the scenery.  I find myself breathing deep often, very thankful for where my life has taken me.  We are on day 6 of our 10 day honeymoon and I can truly say that I don't think I've ever been quite as content and excited for each new day as I currently am.  Of course, being in absolute paradise does help my perspective… but what it also does is reminds me not to take anything for granted.  "Stop and smell the roses" once in a while takes on a whole new meaning here.  Everything you do while here in Hawai'i is with an emphasis on appreciating nature, culture and those around you.  I will be sure to take this back with me to the Mainland when I return.
I have had the privilege of celebrating for over 14 years with some of the best couples and families I could ever hope for.  Entertaining has become not just something that I do but more so, who I am.  I pour every ounce of my being into what I do.  I get a pure sense of joy every time a Bride or Groom tells me how special their day is and that I was an integral part in making that happen.  Now, being in their shoes for the first time in my life … I have gained a completely new perspective that I feel will only enhance the way I entertain in the future.  Matt Knight, Ryan McCrorey and Chris Martin took such good care of Jillian and myself during our special day.  I had no doubt about this.  They are all very reliable, respected and well liked individuals… but more than that… they care so much about what they do.  It showed, last Saturday night.  I was able to look at them from a Groom's point of view and see just how much they put into their job.  I'm so proud to represent them and have the ability to promote them through Essential Sounds Entertainment.  I consider myself truly lucky to have incredible employees who see this industry in the same light that I do.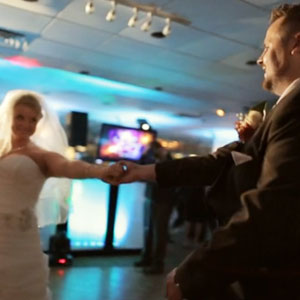 The entire wedding day was surreal to me.  I felt myself wanting to try to "do my job" almost instinctively because it's all I can remember doing for the last 14 years.  I had to remember to release all control to the wedding professionals and I couldn't be more pleased with the people who were a part of our picture perfect day.  We made sure to format the day with enough down time to allow my beautiful bride and her bridesmaids a chance to relax and take in the moments.  Us guys can be ready in twenty minutes with a drink in hand and laughing the entire way… so it is very important that we remembered how long of a day it is for the girls.  They get ready early, with hair and makeup to do for each, dresses to put on and make perfect… and lots of pictures to pose for.  We chose to see one another before the ceremony to allow for all of the pieces to come together rather smoothly, with an emphasis on relaxation.  Our special day is important and for that reason alone, we wanted to be able to relax and enjoy every moment.  This is where the selection of wedding professionals becomes so integral to the overall success of the event.
Without the expertise of John Arcara of John Arcara Photography – one of my great friends in the industry, we would have felt much more stressed during our photo shoots.  We never once found ourselves worried about anything and we owe such a great deal of that to John.  His images captured every sincere and candid moment we had and furthermore, his personality allowed us all to laugh and relax during the day which made for more true moments instead of staged and posed photography.  He and Lovina are two leading industry professionals and I am so thankful to know them, call them friends and have had the chance to work with them on our special day. Here is a link to the facebook images that John uploaded WHILE STILL AT THE WEDDING!  Now that is first class service!  11.24.12 – Jillian & PJ @ Doolan's Shore Club
Greg Lassik of Endless Wave Studios – is a pure genius with film.  His attention to detail and his willingness to make us happy on our day is something that I have not come across often, even being in the wedding industry myself for so long.  He is another close friend, just like John.  I met him while DJ'ing a wedding and immediately knew he was something special.  His work speaks for itself… it's quite simply the very best in the business in my eyes, but his character speaks even louder.  Greg is the type of person who wants so badly for you to have the best quality product that he has to offer… that he will go to just about any length to provide that for you.  He put together a Same Day Edit, which means he shot a lot of video before the ceremony even occurred, edited the video during the wedding and provided everyone in the room, a 4 minute emotional journey through our wedding day.  I can't stop watching the video, it is literally THAT good!  11.24.12 – Jillian & PJ – Same Day Edit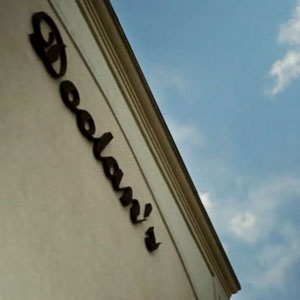 The venue, Doolan's Shore Club in Spring Lake Heights continued with the theme of first class service by waiting on us with such care and expertise.  Our Maitre De', Bob, was such a gentleman and I've had the chance to work with him very often during my time in the industry.  Sue Doolan is amazing and her attention to detail shined throughout with her decoration, her design and layout of the tables and her willingness to make us smile (she bought 3 cases of my favorite beer to share with the guests).  They are a very well run banquet facility.  Our ceremony took place in their atrium, as well as cocktail hour and it all went off without a hitch.  A sincere thank you goes out to the entire staff of Doolan's Shore Club.
As I sit here in Hawai'i and think about all of the amazing things that have occurred in my life lately… I find myself very thankful.  I now have an incredible wife, experiences of a wedding day to last a lifetime, the pictures and video to prove it… and the memories of a honeymoon that aren't even finished being created.  Stop and smell the roses… indeed.  Wherever you go on the honeymoon, take time to reflect on just how special your wedding day was for you and be sure to take a few deep breaths along the way.  Sharing love with someone else is truly what makes life worth living.  Mahalo (Hawaiian for: Thank You) for a few minutes of your time!!
Aloha from Maui,
PJ Windle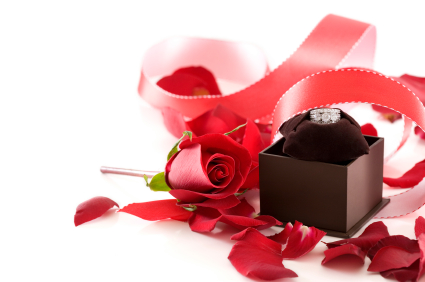 It's just after Christmas and chances are if you are hearing wedding bells going off in your head…  it's because you have just received a shiny new ring!  Statistics show that 77% of all proposals take place between Thanksgiving and New Year's Day. So now is the time where your excitement leads you into the wedding planning process. What do you book first? How fast should you lock up your location? How far in advance do you need to book your entertainment? Videography? Photographer? All of these questions are important in making sure you have little stress throughout the process of planning your wedding.
The best advice that I can give you during this process is … set priorities.  Rank your list from most pressing to least pressing.  It's not to say one thing is so much more important than another… but often one booking leads to another.  In most cases, searching for and finding the spot for your reception should be a top priority.  If you don't have a location, it means you don't have a date planned.  There would be no clear way to determine which vendors are open for your day if you have yet to lock a day up.  If you plan on getting married in a church, I would suggest checking with the church to make sure the day in which you plan on selecting for your chosen reception location is also free for the church.
I don't want to walk through what I feel are the more important aspects of the wedding because I'm sure that would lead me to be a bit biased (I feel entertainment should be a very high priority, obviously).  What I will do is suggest what type of day you are looking to have.  What do you want people to remember most?  Do you want to make sure your wedding reception is filled with action on the dance floor, along with being able to influence the music play list as much as you would like?  Are you more excited to look at awesome photos of your day and purchase them to hang around your house, grandma's house or your in-laws?  Are you someone who feels that nothing tells a story quite like cinema and therefore you are psyched to have a professionally shot and edited movie of your special day?  These aspects are all important and all deserve focus.  How much focus and therefore, what percentage of your budget, is the determination that only you can make.
By prioritizing your interests, you will naturally be able to determine what to loosen the purse strings for and which you can cut some corners on your budget with.  Every segment of the wedding industry has a high-end and a low-end for prices.  Determining where you want to spend the extra money to get the "high-end" quality and which items you can leave to the lower end side of the budget is the task you have when planning your wedding.  Everyone sets a number that they would like to fit their entire wedding budget inside of.  Ultimately, it's a guideline.  Set that guideline at a number that you can be comfortable spending but also understanding if you decide there are enhancements to each product or service that you would like to add, the price will move higher.  Weddings are expensive.  This is an inevitable fact.  The amount you spend should reflect the priority you set for that specific product or service.  Every wedding vendor would like to be priority #1 for you.  That is a fact. If they don't, it's probably not a service you want to select for your day.  The fact is, every wedding has a different set of priorities and therefore a different way of ranking which to focus on first.  Understand that if you put off one aspect of the wedding until late into the planning, there will be fewer choices available to you. This could be completely fine if you decide that the flowers aren't something you need to book far in advance or the cake you choose is not that important to you.  Most often, items of this nature are something that you can book closer to the date and still get what you want.  On the other side of the coin, if you want ultra rare flowers that you need to import from another part of the country or another continent… move that up in your priority list.  It will take longer to get those things.
In the end the priorities you set will help you set budgets for each vendor.  Being educated about why vendors charge what they do will lead you into making the correct decision for your big day.  No two vendors are the same, they might offer a similar service but they all come with varying degrees of experience, expertise and demand.  Think about what you want your day to reflect… the memories you wish to create, and start your planning accordingly!  Good luck with all of your wedding plans and if you would like more information on how we can help you plan the day of your dreams, give us a call or email us!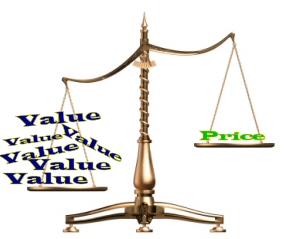 The price of a DJ is often the #1 focus of many brides and grooms when thinking about who to select for their entertainment. Let's face it, in this economy, price is usually a very important factor in the decision to buy anything. When it comes to entertainment, I often focus on value vs. price. Why are some DJs so much more money than others? Why are some DJs so incredibly cheap? What do they offer that is not offered somewhere else?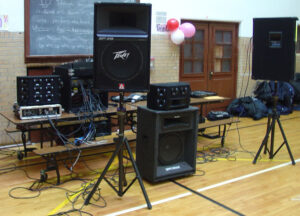 The most important aspect to making a decision based on finances is, to me, value vs. price. If a DJ company is offering an extremely low flat fee for weddings and as you price around you see that most of the other companies are within a much higher range, take a moment to think about what that cheaply priced company is offering. Are they offering an entertainer with a wealth of knowledge and experience in the industry? Are they offering someone responsible, reliable and consistent? Do they offer the same services, the same quality equipment and the same enhancements? Is cocktail hour included? Lighting? Do they take pride in what their DJ set up looks like?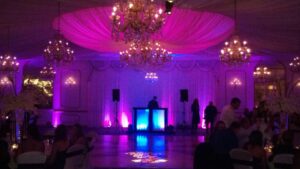 This is why simply stating that their DJs cost a flat fee doesn't tell the whole story. Or.. it does. It could be that they simply can't offer the experience, knowledge and quality of the other companies so they come in at the cheapest price. When you call 5 entertainment companies, chances are you will get a variance in cost and services provided. Simply matching prices doesn't measure apples to apples. One DJ company might offer a 4 Hour entertainment package that doesn't include ceremony or cocktail hour. They might charge for each of these individual services and once they quote that low price, you tack on the services you are looking for and the price becomes strikingly familiar again.
Value vs. Price: I bring this up again because if I asked you "what does your DJ cost", you will have a clear and concise answer for me. If I was to ask you "what was the value of the price you paid for what the DJ provided to you throughout your planning process and on the day of your wedding" I would get a much more thought out response. I am not suggesting that because a DJ charges more, he cares more or has more of a vested interest in the overall success of your event, but I am saying the ones who don't come in "the cheapest" usually are more experienced, more prepared, have much higher quality equipment and offer a product that the cheaper DJ can't match. In the industry there are many seminars and workshops that provide guidance and thought into the pricing structure of a company. "What are you worth?" is a question that is often asked. We all want to believe we are "worth" a lot of money. The fact is, we are worth what we are confident enough charging, while meeting and often exceeding the Bride and Groom's expectations of what a DJ is supposed to provide. If you feel you are worth a certain price and you are able to convey to the Bride and Groom why that is, then you are "worth" the price you charge.
There is a lot of thought that goes into our pricing structure. We do not offer simple flat rate pricing for this reason. Everything we do is focused on a personal, customized approach and if we were to offer flat fees for our services without finding out what YOU the Bride and Groom are looking for, we would be offering something exactly the opposite of personal. Customizing a package to fit your specific needs is important. Learning about you, from the moment you make contact with us is what provides a clear and comfortable path to the wedding day. Finding out what you want and more importantly what you don't want is vital in the overall success of your entertainment. If I don't take the time to listen, how will I know what I would actually be willing to do that event for?
The price that you pay is simply a number. The value you receive is much less tangible but in my opinion, far more important. At the end of the day if you feel your value far exceeded the price that you paid, then you paid the right price for your entertainment. If you ever feel that you are not getting the customer service you expect, the personal and customized experience you are hoping for, then the price you are paying fails to matter. Think about the price of a DJ as value, rather than a dollar sign and I can promise you that you will make the right decision when choosing entertainment for your big day.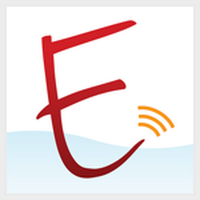 Here at Essential Sounds Entertainment we are always thinking about how we can provide state of the art, first class customer service. We are constantly focused on thinking outside the box, going the extra mile and making sure we are giving as much attention to detail as possible. I am very proud to announce that we're taking the step of providing Full Featured Video Conferencing for our existing clients and all future consultations! Have you ever felt like you wanted to meet with a DJ, maybe not just the sales team that would be selling their product… but the actual MC who would be doing your event? We have always been a big believer in "meeting who you will book". I always prefer to make sure that if you are going to be booking Matt Knight, one of our talented guys here at Essential Sounds Entertainment to be your MC, that you have the opportunity to meet Matt Knight. The logistics of always making this possible, fitting it into your schedule, Matt's schedule and coming up with a time that works for the both of you, until now, has been a daunting task.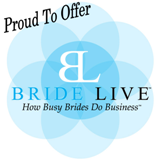 With the help of an amazing software platform called BrideLive (www.bridelive.com) has made this challenge a thing of the past.  BrideLive is a forward-thinking product.  Their slogan is "Where Busy Brides Do Business" and I have to attest to the fact that this slogan couldn't be more true than it is today.  Nowadays, brides have a huge list of things to do on their plate when it comes to their wedding, not to mention usually a full-time job to focus on as well.  BrideLive gives these brides another option.  Instead of having to trek around from vendor to vendor, spending time, money, gas and stressing out over their choices, we provide them the unique ability to meet from the comfort of their own home, with their feet up and a glass of wine in hand.  We set an appointment that fits into your schedule and allow you the opportunity to talk to us face to face without having to spend hours of your time getting to and from our office.
Now this is not to de-value the in-person meeting.  If you have the capability to come into the office and meet one on one, in person, there's absolutely no substitute for the connection you can establish with your vendor.  It is to provide another very strong option for brides and grooms who logistically, can't make it happen.  If you live an hour away from our office in Asbury Park, you get off work late in the day and your fiance' would never be able to make it here at a time when you are able to make it to a meeting, BrideLive is the option that suits you best.  We are able to show you video, open up planning sheets, walk through introductions together, listen to music, bounce ideas off of one another and make this all happen without you having to GO anywhere.
Never before have I felt more at ease with an online video conference program.  People are jumping at the chance to meet with me immediately, from their favorite chair.  The comfort that it provides the busy bride is second to none.  I am proud to offer this service and I thank the awesome guys at BrideLive for the ability to offer this service.  It's really a no-brainer.  If a vendor you are checking out isn't providing this service, ask them why.  I couldn't be happier to receive feedback telling me how easy and exciting it is to be able to see, hear and interact with me when it's convenient for the bride.  Convenience is something we strive for now.  Providing that service is what sets us apart.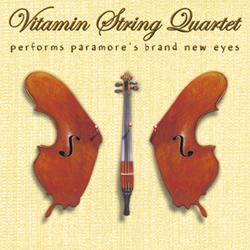 This is a question that I often hear from Brides and Grooms.  It used to be very typical to hear "Canon in D" by Pachabel for the bridal party processional, "Here Comes the Bride" by Wagner for the Bridal March and then something like the "Trumpet Voluntary" for the recessional.  People get the idea that when it comes to ceremony, traditional is the only way to go.  They might not be all that thrilled about it… but it seems like they are at a loss for what else would be acceptable, pleasing and enjoyable.
One recommendation that I have is to check out the Vitamin String Quartet.  This is an ensemble that will remake classic rock, current rock, alternative and pop songs… in classical format.  They will take a song such as "Stairway to Heaven" by Led Zeppelin, "Enter Sandman" by Metallica, "Vida la Vida" by Coldplay etc, and then reproduce the song in classical style.  This way, you get to choose songs that represent who you are, what you enjoy and allow the ceremony to take on more of a customized feel instead of going through the motions without any real interest or excitement about what music is representing you.
If you have guests that are sticklers for tradition, this will allow them still be under the assumption that the music is classical and therefore, traditional.  Only guests with a keen sense of music will be able to pick out what songs are being remade and they will have fun doing a little guessing game each time a new song comes on.  Often I will play Vitamin String Quartet music for prelude as people are making their way into the ceremony room, to their seats and waiting for the ceremony to begin.  More than once I have seen people talking back and forth about the songs, trying to guess who the artist and song is and enjoying the style that the Vitamin String Quartet is able to reproduce the song in.  They do a really cool job of accurately reproducing the beat, the key and the lead singer's voice within their instruments.  Here are some examples of my favorites:
Death Cab for Cutie – "Soul Meets Body"
Radiohead – "Karma Police"
Guns N' Roses – "November Rain"
Muse – "Starlight"
Linkin Park – "In the End"
Plain White T's – "Hey There, Delilah"
Jason Mraz – "I'm Yours"
The Killers – "Mr. Brightside"
There are literally thousands more but I will stop here.  If you are looking for a way to show your own personal style within the confines of your ceremony, without sending people for a total loop and playing Slayer or Megadeth before you say "I Do…" this is the way to go.
I hope you guys enjoy this information and take some time to check out everything that the Vitamin String Quartet has to offer.