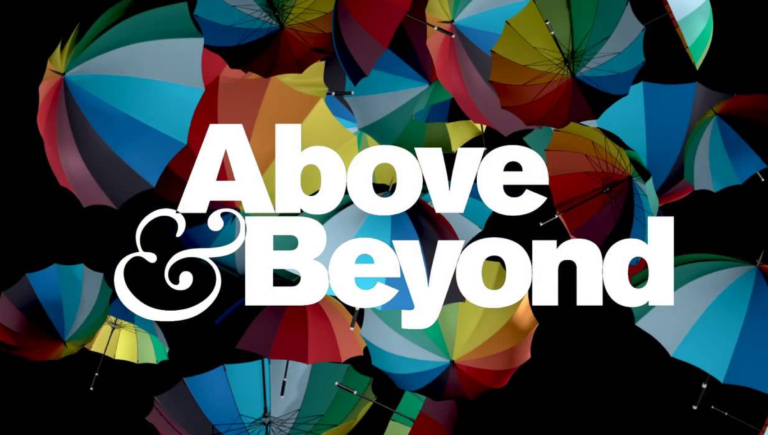 Throughout the planning process of a wedding, there are bound to be questions that a Bride and Groom would like a professional opinion on. I firmly believe that if you constantly become a reliable source of assistance during those cases, the client will become more trustworthy of your importance in their special day. Planning a wedding can be a challenge. We all have different lives filled with commitments, activities and events that can make planning for a wedding especially difficult.
I always want to be one of the first people that comes to mind when that busy bride has a question she needs answered. I don't particularly worry about only focusing on the music and entertainment questions they have if I can be of larger assistance to them. Where is the best Jersey Shore location to have ceremony on the beach? Can you suggest a few off site facilities for ceremony? Locations with hotels attached to the facility? New Jersey locations that can handle 300+ guests? What are some great honeymoon destinations that you've heard of? Questions like these can be easily answered because of the years of experience I have along the Jersey Shore and throughout the Tri-State area. If I can help someone plan other parts of their wedding day by offering my opinion based on experience, I am more than happy to.
Every bride and groom will have different needs throughout the months of planning. Some, I hear from monthly, some bi monthly and others I hear from weekly. If someone emails me on a Tuesday, it's my personal dedication to the business that we're in, that I respond to that client the same day and often within the same hour. Even if it's a quick response just to let them know that you've received their question and will answer it in greater detail when you are able, that goes a long way to building trust with the client. Emails that go unanswered, ignored for days, or put off without letting the client know, send up red flags with the bride and groom that you are not actively thinking about their day. We all have other focuses but when a bride or groom comes calling with questions, they deserve attention. I can't tell you how many times I've booked events because my initial follow up to the inquiry was thought out, detailed and quick. We're in a service industry and the more attention and quality we can provide to a client, the more our overall "value" increases. Slack on the response time, ignore emails and phone calls and you'll be creating an issue that will often come back to haunt you, simply by not applying yourself enough.
The more unique ways you can connect with a Bride and Groom during their planning process, the better the party is ultimately going to be. They will trust you, they will defer to you about more decisions they won't have perfect answers for and they will want to rave about you. The more open and available I make myself, the better my referrals become. Clients always remember the person who went above and beyond for them and took some of the stress off of their shoulders. Embrace that responsibility and you'll be surprised how many future events you gain because their families and friends will want that same experience for THEIR special day.
I've always been the type of entertainer to give it everything I've got when it comes to music selection, beat mixing, talking on the mic and being "present" in the moment. It's those attributes that I feel give me a little something extra when I am discussing the possibility of entertaining at a soon to be Bride and Groom's wedding. Recently, I decided to dedicate myself completely to getting healthier, more fit and motivated in my every day life. Everyone will tell you the benefits of nutrition, motivation and positive effects on your overall health, but I am here to remind you of the added benefit you will see in your performance and your business growth.
I have been entertaining and DJing weddings for 18 years. I've done the job as a young 16-17 year old kid with tons of energy, stamina for days and a strong yearning to educate myself in the ways to be successful in the industry. I've also performed while I was completely overweight, lacked motivation and drive and where it felt like the performance was more of a "job" than a "passion". It was never more evident that something had to change, then when I threw out my back before a packed wedding weekend. In excruciating pain, I worked hard to conceal the injury and get through the events. The weddings were a success that weekend but my morale was completely defeated. I decided to make my health and wellness a priority in my life and through a change in my mentality and my focus, I've been able to redirect my intensity and passion for the wedding industry into my fitness and weight loss goals.
I don't tell this story to sell anyone anything. I simply want to shed some light on an area that I think goes a bit unnoticed in our industry. So many entertainers spend thousands of dollars on gear, lights, enhancements and props to make the day the best it can be. We spend hours on education and constant improvement of our craft, learning new ways to enhance our performance and our poise on the microphone and we hire the best staff to represent our company while we are working. We don't spend enough time on our own personal health, wellness and fitness to ensure that the clients are going to get 100% of what they invest in. If we are not motivated, excited and healthy enough to handle the rigors of a busy wedding season, we can not guarantee that the last wedding of the season will be attacked with the same energy level as the first wedding of the year. We owe it to our clients and even more to ourselves, to make our fitness and nutrition a prime focus so we can handle the intensity of our job throughout every event.
I recently set out on a mission of personal health. I set a long term goal of riding in the NYC 5 Boro Bike Tour which is a fun day of biking through 40 + miles of New York City's 5 boroughs on a bike.
I was extremely overweight and would get tired after biking for about 5 minutes. I knew something had to change and the only way it was going to happen was to dedicate myself as completely as I do to my business and my clients, into nutrition and health. I found inspiration through motivating others at the same time so I used (and continue to use) my hosting and entertaining abilities to provide enthusiasm to other people who are struggling with their own weight loss issues. Together, we've been able to do big things… and I can confidently say I am in the best shape I've been in, in 10+ years. I rode in the NYC 5 Boro Bike Tour this past weekend (in the pouring rain) and it was a victory I will not soon forget. The confidence it has brought to my sales meetings, to my creativity sessions with clients and to the performance on the big day is immeasurable. My reviews are coming in droves and they are passionate, amazing and thoughtful reviews that are impacting my business in a profoundly positive way. Business as a whole is thriving and we're working more than ever. All of these changes are a direct result of putting myself first and focusing on what is ultimately most important: My own personal health and well being.
When clients hire you and you guarantee your name on the contract, they are putting their trust and confidence in YOU.
They are signing on the dotted line that YOU are the entertainer that is going to construct and create the wedding atmosphere they have been dreaming of. They need to feel as confident in the performance you will provide as they do in your excitement to plan the big day with them. Since I have started to focus on health and nutrition I have seen bookings take a sharp turn upward. We're closing with even more consistency and we're booking further out from the date with frequency. The more positive and focused I become, the more it translates to the client that I not only will be able to provide a great wedding day experience for them, but that I will be passionate and excited throughout the entire experience and that can be a very positive effect for a stressed out Bride. The more comfort and stability you are able to convey, the more often an initial meeting will turn into a client that does business with you. People trust others who bring excitement and positivity into their lives. They want to gravitate toward someone who will seize the moments and take control. Our job is to grab the attention of the crowd and direct them throughout the night into a frenzy of celebration. When you are able to take your own life and control it in regards to health and wellness, you go a long way into convincing others that they should hire you to entertain for their families and friends.
If you'd like to join a community of people who are motivating one another to get healthy, take control of their lives, offering support and nutritional advice and being a positive influence, feel free to check us out on Facebook: A Healthy Life Is Essential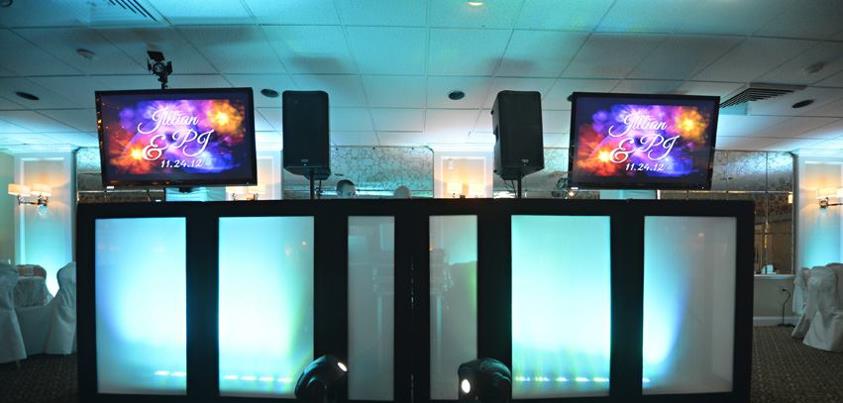 If you are getting ready to set up your meeting with your entertainer, ultimately, you are going to be thinking about the music that you want played at your wedding. Are you going to go with a club vibe, full of dance hits and club classics? Will you be more traditional and request a lot of wedding standards for your request list? Somewhere in between? Here's a few suggestions to hopefully guide you in the right direction, musically.
1. What is the age range of the guests who will most likely participate on the dance floor throughout the night?
This question is important because if you want to get the most out of your crowd, you need to be in tune with generational style changes. The baby boomer generation will most likely want to dance to some Disco, Funk and 80's Pop and Rock.
The Golden Oldies generation will usually respond to Motown, classic standards like Frank Sinatra and Bobby Darin and Dion. The younger 15-30 age group will most often want to dance to Top 40 and some 90's. Knowing the different age groups at your wedding and choosing music accordingly, will ultimately lead to a packed dance floor filled with memories and laughter. If you stick to one or two genres of music exclusively… you might find that a large percentage of the party socializes from their seats or around the bar, instead of the dance floor.
2. How many choreographed "line dances" will you want on your big day?
Songs like the Electric Slide, Cupid Shuffle, The Wobble and the Cha Cha Slide can motivate guests to participate. They also can frustrate guests who either don't enjoy this kind of choreographed dance… or are tired of it.
Understanding how many of these songs to request at your wedding is important. For some, you will put these songs on your "Do Not Play" list. Others will specify a few to play. Whatever you choose, understand how it will play to your crowd, as well as for yourselves. If you can't stand them, don't play them!
3. Are you willing to be flexible with your own musical tastes and interests to allow for the flow of the night to determine the way things go?
If the answer is "yes", you now leave the entertainer a lot of leeway to read the crowd and react to what is working… as well as to understand what isn't and move away from that. This is where your choice in entertainer is very important to the overall style of party you will have. As long as the DJ is understanding your vision and wants to provide exactly what you are asking of him/her, you will have a very successful event. In the same sense, if you are willing to be flexible and adaptable with your music choices based on what is working, you will contribute immensely to that event's success.
4. What is the overall "tone" you are looking to achieve during the party?
Do you want the party to be as traditional as possible, with many breaks in the action and plenty of time to sit down and socialize while you eat? Are you looking for a dance party that infuses just enough tradition and format as you need, without having to ask the guests to sit down multiple times? Whichever you choose, have a clear goal in mind and we'll work together with you to achieve that goal. In the 18 years I have been entertaining for my clients… I have seen many ways for a party to unfold. Some start out more mild mannered, laid back and social. Others start out with a BANG! and get the crowd going immediately. Then, there are cocktail receptions which don't have as much structure and format and allow for more of an "anything goes" approach to the music and dancing. There are no wrong answers here. There's a vision in your head and we'd like to make sure that vision becomes reality.
---
By the end of the night you want your guests smiling from ear to ear and talking about the great time they just experienced. However you choose to provide that atmosphere, we'll be right along side to help walk you through it, lay the foundation for the party and then watch the memories create themselves. We never aim to be the focal point of the party. Instead, we hope to be remembered for creating the perfect atmosphere of fun and excitement, complete with the right songs at the right times and by facilitating all of the dance moments you'll remember most. If you want someone motivating, exciting and music savvy without all of the "me first" and personal agenda that sometimes comes along with that… we are confident that you'll make a great decision by choosing Essential Sounds Entertainment for your affair. You won't see us constantly talking on the mic about who we are, what we're doing and how people can get a hold of us. The night will speak for itself. If you have a great time, tell your friends and family. A call from one of them when it comes time for their special day will be all the recognition we require and could hope to achieve.
---
Popular
Posts
Going Above and Beyond || Read More
May 12, 2016
Cutting-edge Equipment || Read More
April 15, 2011
Extensive Music Selection || Read More
April 16, 2011
Archives