Posts Tagged 'wedding'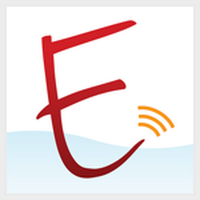 A question that I get often is "Which is better, doing parent's dances up front, or doing them at a later time", ie: after dinner, after cake cutting, after first course.  The answer that I typically would give is a little more complex than a simple answer of this or that.  There are numerous questions that you should ask yourself when making this decision.
Do you hope to have the attention of most of your guests when you do these special dances?  This means, if you decide to do your Mother/Son and Father/Daughter dances after cake cutting, there is a chance that people's attention will be on other things that are going on.  For instance, if you have a Viennese table that will open after cake cutting, people might be thinking about the smell of chocolate in the air and the international coffee station that is about to open.  This might be fine with you and therefore this would be the perfect time to do these dances.
Do you expect your dance floor to be packed all night and you would want to utilize as much free time as possible to dancing?  If this is the case, programming the parent's dances to take place right after introductions is recommended.  This way, you will be able to maximize the amount of time you have people on the dance floor.  After introductions you will not have to worry about having the DJ sit the guests down for anything other than main course and the cake cutting ceremony.  This is the way that I recommend when a Bride and Groom comes to me for advice and says they want as big of a "party" as possible.  You get to enjoy having your moment with each other, with your parents… and then it's party time!
Would you prefer to break up your slow dances for different key parts of the night?  If this is the case, I recommend you do your dances after dinner is over, back to back. The other way this can be accomplished is one at a time. By opening the dance floor to the Father/Daughter dance… enjoying a dance set and then slowing it down again for the Mother/Son dance, you create a  way to utilize the spots in the night where natural progression would have you slowing it down for the couples and you could slot in the Parent's Dances at that time.  Then, you can make the decision whether you want to dance the entire song, just do a portion, invite all the guests out to join you half way through…etc.
After you think about these three main questions, I'm sure you will come up with the answer that best fits the atmosphere you are looking to create.  Include your DJ in this planning, ask for suggestions and ideas and then come up with the decision that meets your vision of how your special day will "flow".  As long as you think about the cause and effect of your decision, you will ultimately be more confident that you know when, why and how the parent's dances will fall into place.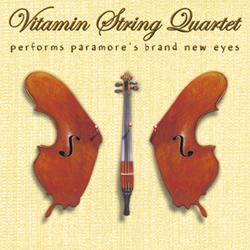 This is a question that I often hear from Brides and Grooms.  It used to be very typical to hear "Canon in D" by Pachabel for the bridal party processional, "Here Comes the Bride" by Wagner for the Bridal March and then something like the "Trumpet Voluntary" for the recessional.  People get the idea that when it comes to ceremony, traditional is the only way to go.  They might not be all that thrilled about it… but it seems like they are at a loss for what else would be acceptable, pleasing and enjoyable.
One recommendation that I have is to check out the Vitamin String Quartet.  This is an ensemble that will remake classic rock, current rock, alternative and pop songs… in classical format.  They will take a song such as "Stairway to Heaven" by Led Zeppelin, "Enter Sandman" by Metallica, "Vida la Vida" by Coldplay etc, and then reproduce the song in classical style.  This way, you get to choose songs that represent who you are, what you enjoy and allow the ceremony to take on more of a customized feel instead of going through the motions without any real interest or excitement about what music is representing you.
If you have guests that are sticklers for tradition, this will allow them still be under the assumption that the music is classical and therefore, traditional.  Only guests with a keen sense of music will be able to pick out what songs are being remade and they will have fun doing a little guessing game each time a new song comes on.  Often I will play Vitamin String Quartet music for prelude as people are making their way into the ceremony room, to their seats and waiting for the ceremony to begin.  More than once I have seen people talking back and forth about the songs, trying to guess who the artist and song is and enjoying the style that the Vitamin String Quartet is able to reproduce the song in.  They do a really cool job of accurately reproducing the beat, the key and the lead singer's voice within their instruments.  Here are some examples of my favorites:
Death Cab for Cutie – "Soul Meets Body"
Radiohead – "Karma Police"
Guns N' Roses – "November Rain"
Muse – "Starlight"
Linkin Park – "In the End"
Plain White T's – "Hey There, Delilah"
Jason Mraz – "I'm Yours"
The Killers – "Mr. Brightside"
There are literally thousands more but I will stop here.  If you are looking for a way to show your own personal style within the confines of your ceremony, without sending people for a total loop and playing Slayer or Megadeth before you say "I Do…" this is the way to go.
I hope you guys enjoy this information and take some time to check out everything that the Vitamin String Quartet has to offer.