Posts Tagged 'Photo Booth'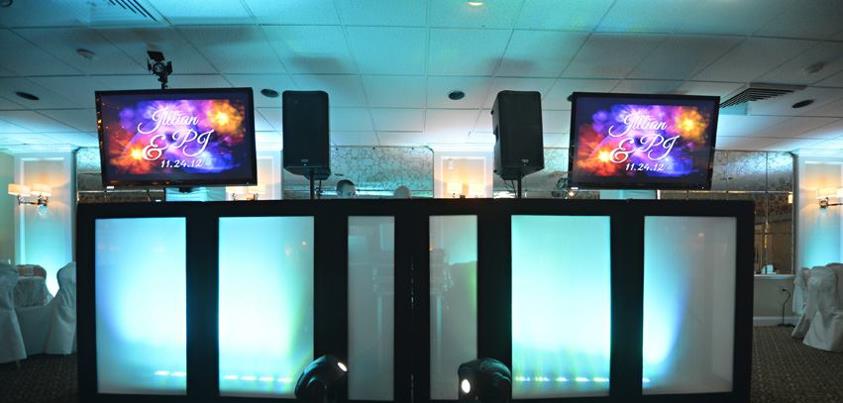 If you are getting ready to set up your meeting with your entertainer, ultimately, you are going to be thinking about the music that you want played at your wedding. Are you going to go with a club vibe, full of dance hits and club classics? Will you be more traditional and request a lot of wedding standards for your request list? Somewhere in between? Here's a few suggestions to hopefully guide you in the right direction, musically.
1. What is the age range of the guests who will most likely participate on the dance floor throughout the night?
This question is important because if you want to get the most out of your crowd, you need to be in tune with generational style changes. The baby boomer generation will most likely want to dance to some Disco, Funk and 80's Pop and Rock.
The Golden Oldies generation will usually respond to Motown, classic standards like Frank Sinatra and Bobby Darin and Dion. The younger 15-30 age group will most often want to dance to Top 40 and some 90's. Knowing the different age groups at your wedding and choosing music accordingly, will ultimately lead to a packed dance floor filled with memories and laughter. If you stick to one or two genres of music exclusively… you might find that a large percentage of the party socializes from their seats or around the bar, instead of the dance floor.
2. How many choreographed "line dances" will you want on your big day?
Songs like the Electric Slide, Cupid Shuffle, The Wobble and the Cha Cha Slide can motivate guests to participate. They also can frustrate guests who either don't enjoy this kind of choreographed dance… or are tired of it.
Understanding how many of these songs to request at your wedding is important. For some, you will put these songs on your "Do Not Play" list. Others will specify a few to play. Whatever you choose, understand how it will play to your crowd, as well as for yourselves. If you can't stand them, don't play them!
3. Are you willing to be flexible with your own musical tastes and interests to allow for the flow of the night to determine the way things go?
If the answer is "yes", you now leave the entertainer a lot of leeway to read the crowd and react to what is working… as well as to understand what isn't and move away from that. This is where your choice in entertainer is very important to the overall style of party you will have. As long as the DJ is understanding your vision and wants to provide exactly what you are asking of him/her, you will have a very successful event. In the same sense, if you are willing to be flexible and adaptable with your music choices based on what is working, you will contribute immensely to that event's success.
4. What is the overall "tone" you are looking to achieve during the party?
Do you want the party to be as traditional as possible, with many breaks in the action and plenty of time to sit down and socialize while you eat? Are you looking for a dance party that infuses just enough tradition and format as you need, without having to ask the guests to sit down multiple times? Whichever you choose, have a clear goal in mind and we'll work together with you to achieve that goal. In the 18 years I have been entertaining for my clients… I have seen many ways for a party to unfold. Some start out more mild mannered, laid back and social. Others start out with a BANG! and get the crowd going immediately. Then, there are cocktail receptions which don't have as much structure and format and allow for more of an "anything goes" approach to the music and dancing. There are no wrong answers here. There's a vision in your head and we'd like to make sure that vision becomes reality.
---
By the end of the night you want your guests smiling from ear to ear and talking about the great time they just experienced. However you choose to provide that atmosphere, we'll be right along side to help walk you through it, lay the foundation for the party and then watch the memories create themselves. We never aim to be the focal point of the party. Instead, we hope to be remembered for creating the perfect atmosphere of fun and excitement, complete with the right songs at the right times and by facilitating all of the dance moments you'll remember most. If you want someone motivating, exciting and music savvy without all of the "me first" and personal agenda that sometimes comes along with that… we are confident that you'll make a great decision by choosing Essential Sounds Entertainment for your affair. You won't see us constantly talking on the mic about who we are, what we're doing and how people can get a hold of us. The night will speak for itself. If you have a great time, tell your friends and family. A call from one of them when it comes time for their special day will be all the recognition we require and could hope to achieve.
---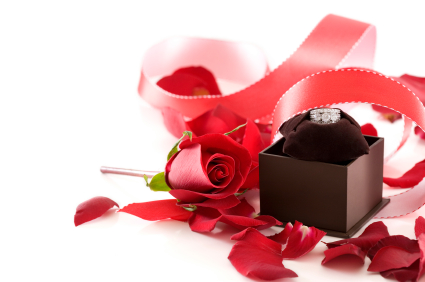 It's just after Christmas and chances are if you are hearing wedding bells going off in your head…  it's because you have just received a shiny new ring!  Statistics show that 77% of all proposals take place between Thanksgiving and New Year's Day. So now is the time where your excitement leads you into the wedding planning process. What do you book first? How fast should you lock up your location? How far in advance do you need to book your entertainment? Videography? Photographer? All of these questions are important in making sure you have little stress throughout the process of planning your wedding.
The best advice that I can give you during this process is … set priorities.  Rank your list from most pressing to least pressing.  It's not to say one thing is so much more important than another… but often one booking leads to another.  In most cases, searching for and finding the spot for your reception should be a top priority.  If you don't have a location, it means you don't have a date planned.  There would be no clear way to determine which vendors are open for your day if you have yet to lock a day up.  If you plan on getting married in a church, I would suggest checking with the church to make sure the day in which you plan on selecting for your chosen reception location is also free for the church.
I don't want to walk through what I feel are the more important aspects of the wedding because I'm sure that would lead me to be a bit biased (I feel entertainment should be a very high priority, obviously).  What I will do is suggest what type of day you are looking to have.  What do you want people to remember most?  Do you want to make sure your wedding reception is filled with action on the dance floor, along with being able to influence the music play list as much as you would like?  Are you more excited to look at awesome photos of your day and purchase them to hang around your house, grandma's house or your in-laws?  Are you someone who feels that nothing tells a story quite like cinema and therefore you are psyched to have a professionally shot and edited movie of your special day?  These aspects are all important and all deserve focus.  How much focus and therefore, what percentage of your budget, is the determination that only you can make.
By prioritizing your interests, you will naturally be able to determine what to loosen the purse strings for and which you can cut some corners on your budget with.  Every segment of the wedding industry has a high-end and a low-end for prices.  Determining where you want to spend the extra money to get the "high-end" quality and which items you can leave to the lower end side of the budget is the task you have when planning your wedding.  Everyone sets a number that they would like to fit their entire wedding budget inside of.  Ultimately, it's a guideline.  Set that guideline at a number that you can be comfortable spending but also understanding if you decide there are enhancements to each product or service that you would like to add, the price will move higher.  Weddings are expensive.  This is an inevitable fact.  The amount you spend should reflect the priority you set for that specific product or service.  Every wedding vendor would like to be priority #1 for you.  That is a fact. If they don't, it's probably not a service you want to select for your day.  The fact is, every wedding has a different set of priorities and therefore a different way of ranking which to focus on first.  Understand that if you put off one aspect of the wedding until late into the planning, there will be fewer choices available to you. This could be completely fine if you decide that the flowers aren't something you need to book far in advance or the cake you choose is not that important to you.  Most often, items of this nature are something that you can book closer to the date and still get what you want.  On the other side of the coin, if you want ultra rare flowers that you need to import from another part of the country or another continent… move that up in your priority list.  It will take longer to get those things.
In the end the priorities you set will help you set budgets for each vendor.  Being educated about why vendors charge what they do will lead you into making the correct decision for your big day.  No two vendors are the same, they might offer a similar service but they all come with varying degrees of experience, expertise and demand.  Think about what you want your day to reflect… the memories you wish to create, and start your planning accordingly!  Good luck with all of your wedding plans and if you would like more information on how we can help you plan the day of your dreams, give us a call or email us!