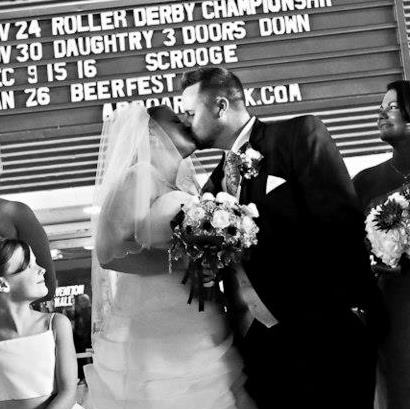 Every morning since Monday, I have opened my eyes around 5-6am to find the sun is still down below the horizon and the moon is visible.  I am still on an east coast time schedule to some degree… but it's really beneficial.  We are able to wake up, have coffee and some breakfast and go out on our balcony to watch the beautiful sunrise over the mountains in the distance along the horizon.
Now in Maui, where Jillian and I will be for most of the trip… we're getting into a pretty great routine.  We started in Honolulu for 2 days, but the hustle and bustle there pales in comparison to the serene, relaxing nature here.  Wide open roads and spacious fields allow you to really take in the scenery.  I find myself breathing deep often, very thankful for where my life has taken me.  We are on day 6 of our 10 day honeymoon and I can truly say that I don't think I've ever been quite as content and excited for each new day as I currently am.  Of course, being in absolute paradise does help my perspective… but what it also does is reminds me not to take anything for granted.  "Stop and smell the roses" once in a while takes on a whole new meaning here.  Everything you do while here in Hawai'i is with an emphasis on appreciating nature, culture and those around you.  I will be sure to take this back with me to the Mainland when I return.
I have had the privilege of celebrating for over 14 years with some of the best couples and families I could ever hope for.  Entertaining has become not just something that I do but more so, who I am.  I pour every ounce of my being into what I do.  I get a pure sense of joy every time a Bride or Groom tells me how special their day is and that I was an integral part in making that happen.  Now, being in their shoes for the first time in my life … I have gained a completely new perspective that I feel will only enhance the way I entertain in the future.  Matt Knight, Ryan McCrorey and Chris Martin took such good care of Jillian and myself during our special day.  I had no doubt about this.  They are all very reliable, respected and well liked individuals… but more than that… they care so much about what they do.  It showed, last Saturday night.  I was able to look at them from a Groom's point of view and see just how much they put into their job.  I'm so proud to represent them and have the ability to promote them through Essential Sounds Entertainment.  I consider myself truly lucky to have incredible employees who see this industry in the same light that I do.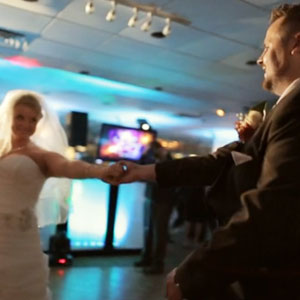 The entire wedding day was surreal to me.  I felt myself wanting to try to "do my job" almost instinctively because it's all I can remember doing for the last 14 years.  I had to remember to release all control to the wedding professionals and I couldn't be more pleased with the people who were a part of our picture perfect day.  We made sure to format the day with enough down time to allow my beautiful bride and her bridesmaids a chance to relax and take in the moments.  Us guys can be ready in twenty minutes with a drink in hand and laughing the entire way… so it is very important that we remembered how long of a day it is for the girls.  They get ready early, with hair and makeup to do for each, dresses to put on and make perfect… and lots of pictures to pose for.  We chose to see one another before the ceremony to allow for all of the pieces to come together rather smoothly, with an emphasis on relaxation.  Our special day is important and for that reason alone, we wanted to be able to relax and enjoy every moment.  This is where the selection of wedding professionals becomes so integral to the overall success of the event.
Without the expertise of John Arcara of John Arcara Photography – one of my great friends in the industry, we would have felt much more stressed during our photo shoots.  We never once found ourselves worried about anything and we owe such a great deal of that to John.  His images captured every sincere and candid moment we had and furthermore, his personality allowed us all to laugh and relax during the day which made for more true moments instead of staged and posed photography.  He and Lovina are two leading industry professionals and I am so thankful to know them, call them friends and have had the chance to work with them on our special day. Here is a link to the facebook images that John uploaded WHILE STILL AT THE WEDDING!  Now that is first class service!  11.24.12 – Jillian & PJ @ Doolan's Shore Club
Greg Lassik of Endless Wave Studios – is a pure genius with film.  His attention to detail and his willingness to make us happy on our day is something that I have not come across often, even being in the wedding industry myself for so long.  He is another close friend, just like John.  I met him while DJ'ing a wedding and immediately knew he was something special.  His work speaks for itself… it's quite simply the very best in the business in my eyes, but his character speaks even louder.  Greg is the type of person who wants so badly for you to have the best quality product that he has to offer… that he will go to just about any length to provide that for you.  He put together a Same Day Edit, which means he shot a lot of video before the ceremony even occurred, edited the video during the wedding and provided everyone in the room, a 4 minute emotional journey through our wedding day.  I can't stop watching the video, it is literally THAT good!  11.24.12 – Jillian & PJ – Same Day Edit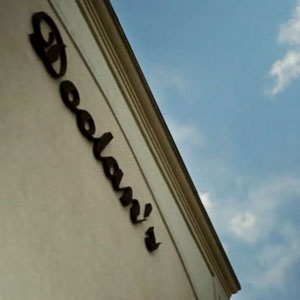 The venue, Doolan's Shore Club in Spring Lake Heights continued with the theme of first class service by waiting on us with such care and expertise.  Our Maitre De', Bob, was such a gentleman and I've had the chance to work with him very often during my time in the industry.  Sue Doolan is amazing and her attention to detail shined throughout with her decoration, her design and layout of the tables and her willingness to make us smile (she bought 3 cases of my favorite beer to share with the guests).  They are a very well run banquet facility.  Our ceremony took place in their atrium, as well as cocktail hour and it all went off without a hitch.  A sincere thank you goes out to the entire staff of Doolan's Shore Club.
As I sit here in Hawai'i and think about all of the amazing things that have occurred in my life lately… I find myself very thankful.  I now have an incredible wife, experiences of a wedding day to last a lifetime, the pictures and video to prove it… and the memories of a honeymoon that aren't even finished being created.  Stop and smell the roses… indeed.  Wherever you go on the honeymoon, take time to reflect on just how special your wedding day was for you and be sure to take a few deep breaths along the way.  Sharing love with someone else is truly what makes life worth living.  Mahalo (Hawaiian for: Thank You) for a few minutes of your time!!
Aloha from Maui,
PJ Windle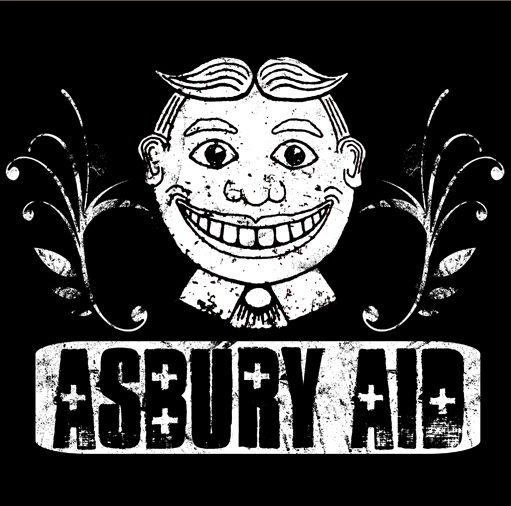 As many of you well know, Hurricane Sandy plowed through the east coast a few weeks ago and turned the Jersey Shore on its head. Many families are displaced from their homes, lost many possessions and are needing assistance to recover from this storm. The past few weeks has turned New Jersey into a very compassionate state, in my eyes. The way that the community as banded together and extended a hand to help one another out has been incredible. Strangers are helping other strangers, families in need are overwhelmed with the generosity of their neighbors and businesses are doing a fine job being creative and assisting in any way that they can. We turned our office into a donation and food drop for the last week and have gone out on numerous volunteer assistance missions. There is still so much work to be done but it's a great feeling to see those in our industry working hard to help in any way that they can.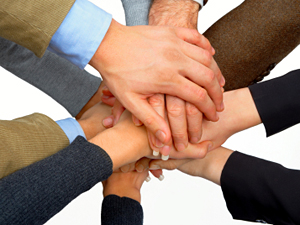 The next few months are going to be especially important for everyone along the Jersey Shore. Thanksgiving is right around the corner and this year, if you have a table to sit at, hot food provided and family to eat with… you should definitely be thankful for such things. I for one know how lucky I am to have everything still intact after the storm, living in the shore town of Asbury Park. We had some trees come down outside but luckily absolutely no housing damage. That's a very fortunate thing. We were without power for about 8 days… but many are still without power as well as being displaced from their home and have been trying to retrieve their personal belongings from that home for the last few weeks. Homes can be rebuilt, stuff is just that, "stuff"… but the comfort and support that you get from the community in a time of trouble is an everlasting feeling that those who need it, will NEVER forget. If you have the capability, donate, if you have extra food in your cabinets, bring it to a shelter, if you are cleaning out your closets, give clothing to those who need it.
Now is the time that we show our true colors as a community. Now that people are getting back to normal and into their everyday routines again, it's more important than ever to make sure you are still giving what you can. We will accept donations in our office as long as people wish to bring them to us. I will make sure that those donations go to people who are in our community and the surrounding towns who need it. The list of most needed products at the moment are mostly cleaning supplies, masks, rakes, baby food, diapers, toiletries, etc.
The storm definitely left damage in its wake but I truly believe it also brought with it a sense of community and outreach that might have been lost on some people otherwise. People everywhere are stepping up. Not just locally, but throughout the country. This really validates my feeling that when there are times of real trouble… the American spirit shows a willingness to help those in need, to be selfless and provide for the less fortunate than us. This is a great feeling to be a part of. If everyone helps in their own way… we as a town, a state, a nation, will be just fine from this storm. I thank all of you who have offered clothing, food, water, support and most of all, your time. We all know that time is a valuable commodity and when you take some of it out of your day to dedicate to helping others, it's felt throughout the entire community. To all of the volunteers, the drivers, the fund-raising organizers, the organizations that are popping up everywhere to coordinate the relief efforts… KEEP IT UP. You are doing an amazing job.
Here are some really valuable links that might assist in the volunteer efforts of anyone willing to make a difference:
Asbury Aid – Founded by John DeFiora – Local AP wedding photographer & contributions from PJ Windle – Owner of Essential Sounds Entertainment
Save our Shore – An amazing relief effort with contributions from Greg Lassik – An awesome wedding and event videographer
Project Rebuild and Recover – A massive undertaking by the guys at Sounds to Go DJs in Red Bank
I was down in Atlantic City the past few days for the yearly International DJ Expo. I have participated in this Expo for about 8-9 of my 14 years in the industry and I must say, I always take a few nuggets of info away from the seminars that I attend. This year was no different. One of the seminars was hosted by an industry professional named Mike Walter. Mike was my boss for 8 years while I started in this industry. He's always been a wealth of knowledge and I often go to him for advice. Mike presented yesterday morning and the theme of the seminar was "How to Run a Successful Multi-Op". In laments terms… this means, how to successfully book entertainers who work exclusively for your company and represent your company in the same way that you, yourself do. One of the biggest pieces that I took from this seminar was during a portion of the presentation where Mike talks about the power of words and how the things you say can have completely different understood meanings, just by delivering them differently. He picked someone out of the crowd and stated "You are so beautiful you could stop the hands of time. Then, he turns to another person next to her and says "Your face could stop a clock…". Both of these statements are SAYING the same thing, but are taken in completely different context and tone, therefore having a totally different impact.
When I heard this, I began to think back to all of the different times that I said something… meaning one thing, but having it taken as a completely different statement. Sometimes we say things simply thinking that the other person will "get it". The fact of the matter is, we're not in each other's head. We can not always determine the exact intent of a statement and therefore we take offense to things that truly have no ill will, we tend to think someone is telling us one thing while they really mean something completely different, etc. I usually try to think about what I am saying on the mic, before I say it… as to deliver the message in a clear and concise way that the guests can understand. I think the seminar just re-enforced something I already know, but made me a little more aware of how I need to take that into my every day life and think about what I am saying before I say it. It's not always INTENT that matters most, it's the way in which something is perceived that is the true value of a statement or act. If people don't understand, comprehend or accept what you are doing or saying as genuine, honest and helpful… they might not understand you as a person as well as you would like them to.
Mike played a video that had significant impact on the crowd of roughly 200-300 people. I'm going to link you to the video so you can take a look at how different words can "say the same thing, in different ways". A word of warning, this video tends to bring out some emotion… as it did in the seminar. So be ready to be affected, in whichever way it might.
The Power of Words – Click the Link
So as I left the seminar, I couldn't help but think about this video, over and over again. The impact it's had on me is a lasting one. I thanked Mike for his presentation and for making me think once again about how I say things. This will not only help me professionally, but personally as well. Sometimes it's not a NEW idea that sparks the most introspective thoughts… but re-enforcing the things you should be doing daily, by showing you the clear impact of it, visually. It certainly had an affect on me and I hope it does to others as well! Here I am, paying it forward, in a sense, Mike!
If you want to learn more about Mike Walter's training videos and book, check out Mike Walter – Training Your Next Great DJ
I'll blog more about the AC DJ expo as well but I wanted to share this as its own topic for now. Thanks for reading!
Popular
Posts
Going Above and Beyond || Read More
May 12, 2016
Cutting-edge Equipment || Read More
April 15, 2011
Extensive Music Selection || Read More
April 16, 2011
Archives