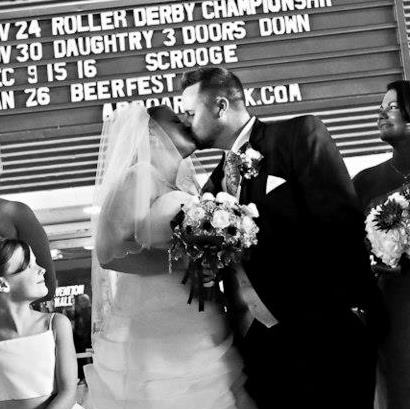 Every morning since Monday, I have opened my eyes around 5-6am to find the sun is still down below the horizon and the moon is visible.  I am still on an east coast time schedule to some degree… but it's really beneficial.  We are able to wake up, have coffee and some breakfast and go out on our balcony to watch the beautiful sunrise over the mountains in the distance along the horizon.
Now in Maui, where Jillian and I will be for most of the trip… we're getting into a pretty great routine.  We started in Honolulu for 2 days, but the hustle and bustle there pales in comparison to the serene, relaxing nature here.  Wide open roads and spacious fields allow you to really take in the scenery.  I find myself breathing deep often, very thankful for where my life has taken me.  We are on day 6 of our 10 day honeymoon and I can truly say that I don't think I've ever been quite as content and excited for each new day as I currently am.  Of course, being in absolute paradise does help my perspective… but what it also does is reminds me not to take anything for granted.  "Stop and smell the roses" once in a while takes on a whole new meaning here.  Everything you do while here in Hawai'i is with an emphasis on appreciating nature, culture and those around you.  I will be sure to take this back with me to the Mainland when I return.
I have had the privilege of celebrating for over 14 years with some of the best couples and families I could ever hope for.  Entertaining has become not just something that I do but more so, who I am.  I pour every ounce of my being into what I do.  I get a pure sense of joy every time a Bride or Groom tells me how special their day is and that I was an integral part in making that happen.  Now, being in their shoes for the first time in my life … I have gained a completely new perspective that I feel will only enhance the way I entertain in the future.  Matt Knight, Ryan McCrorey and Chris Martin took such good care of Jillian and myself during our special day.  I had no doubt about this.  They are all very reliable, respected and well liked individuals… but more than that… they care so much about what they do.  It showed, last Saturday night.  I was able to look at them from a Groom's point of view and see just how much they put into their job.  I'm so proud to represent them and have the ability to promote them through Essential Sounds Entertainment.  I consider myself truly lucky to have incredible employees who see this industry in the same light that I do.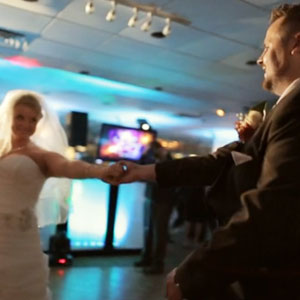 The entire wedding day was surreal to me.  I felt myself wanting to try to "do my job" almost instinctively because it's all I can remember doing for the last 14 years.  I had to remember to release all control to the wedding professionals and I couldn't be more pleased with the people who were a part of our picture perfect day.  We made sure to format the day with enough down time to allow my beautiful bride and her bridesmaids a chance to relax and take in the moments.  Us guys can be ready in twenty minutes with a drink in hand and laughing the entire way… so it is very important that we remembered how long of a day it is for the girls.  They get ready early, with hair and makeup to do for each, dresses to put on and make perfect… and lots of pictures to pose for.  We chose to see one another before the ceremony to allow for all of the pieces to come together rather smoothly, with an emphasis on relaxation.  Our special day is important and for that reason alone, we wanted to be able to relax and enjoy every moment.  This is where the selection of wedding professionals becomes so integral to the overall success of the event.
Without the expertise of John Arcara of John Arcara Photography – one of my great friends in the industry, we would have felt much more stressed during our photo shoots.  We never once found ourselves worried about anything and we owe such a great deal of that to John.  His images captured every sincere and candid moment we had and furthermore, his personality allowed us all to laugh and relax during the day which made for more true moments instead of staged and posed photography.  He and Lovina are two leading industry professionals and I am so thankful to know them, call them friends and have had the chance to work with them on our special day. Here is a link to the facebook images that John uploaded WHILE STILL AT THE WEDDING!  Now that is first class service!  11.24.12 – Jillian & PJ @ Doolan's Shore Club
Greg Lassik of Endless Wave Studios – is a pure genius with film.  His attention to detail and his willingness to make us happy on our day is something that I have not come across often, even being in the wedding industry myself for so long.  He is another close friend, just like John.  I met him while DJ'ing a wedding and immediately knew he was something special.  His work speaks for itself… it's quite simply the very best in the business in my eyes, but his character speaks even louder.  Greg is the type of person who wants so badly for you to have the best quality product that he has to offer… that he will go to just about any length to provide that for you.  He put together a Same Day Edit, which means he shot a lot of video before the ceremony even occurred, edited the video during the wedding and provided everyone in the room, a 4 minute emotional journey through our wedding day.  I can't stop watching the video, it is literally THAT good!  11.24.12 – Jillian & PJ – Same Day Edit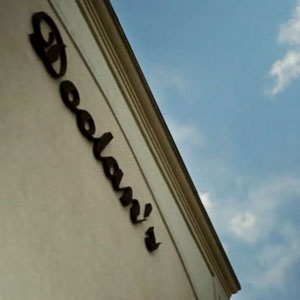 The venue, Doolan's Shore Club in Spring Lake Heights continued with the theme of first class service by waiting on us with such care and expertise.  Our Maitre De', Bob, was such a gentleman and I've had the chance to work with him very often during my time in the industry.  Sue Doolan is amazing and her attention to detail shined throughout with her decoration, her design and layout of the tables and her willingness to make us smile (she bought 3 cases of my favorite beer to share with the guests).  They are a very well run banquet facility.  Our ceremony took place in their atrium, as well as cocktail hour and it all went off without a hitch.  A sincere thank you goes out to the entire staff of Doolan's Shore Club.
As I sit here in Hawai'i and think about all of the amazing things that have occurred in my life lately… I find myself very thankful.  I now have an incredible wife, experiences of a wedding day to last a lifetime, the pictures and video to prove it… and the memories of a honeymoon that aren't even finished being created.  Stop and smell the roses… indeed.  Wherever you go on the honeymoon, take time to reflect on just how special your wedding day was for you and be sure to take a few deep breaths along the way.  Sharing love with someone else is truly what makes life worth living.  Mahalo (Hawaiian for: Thank You) for a few minutes of your time!!
Aloha from Maui,
PJ Windle